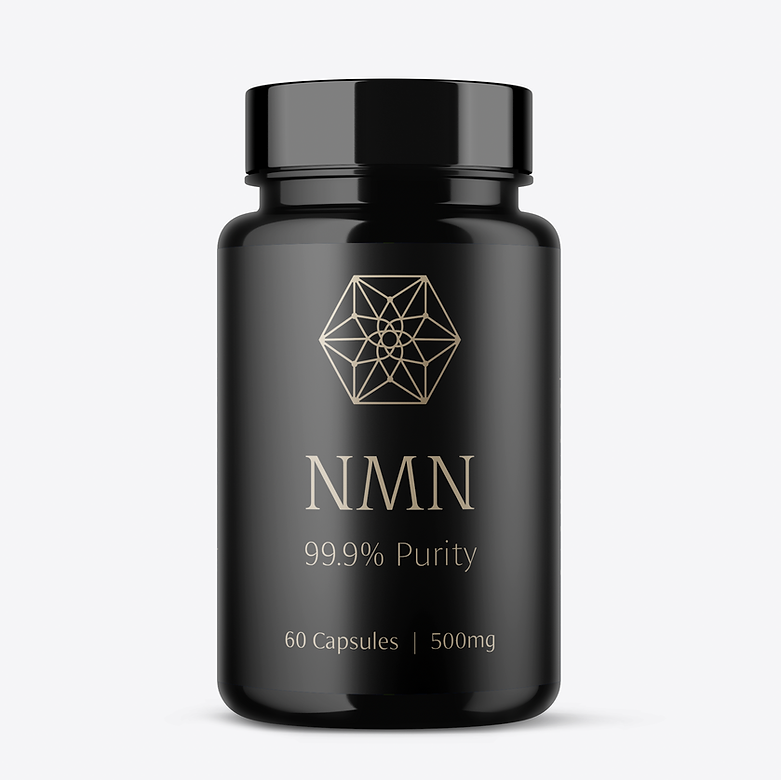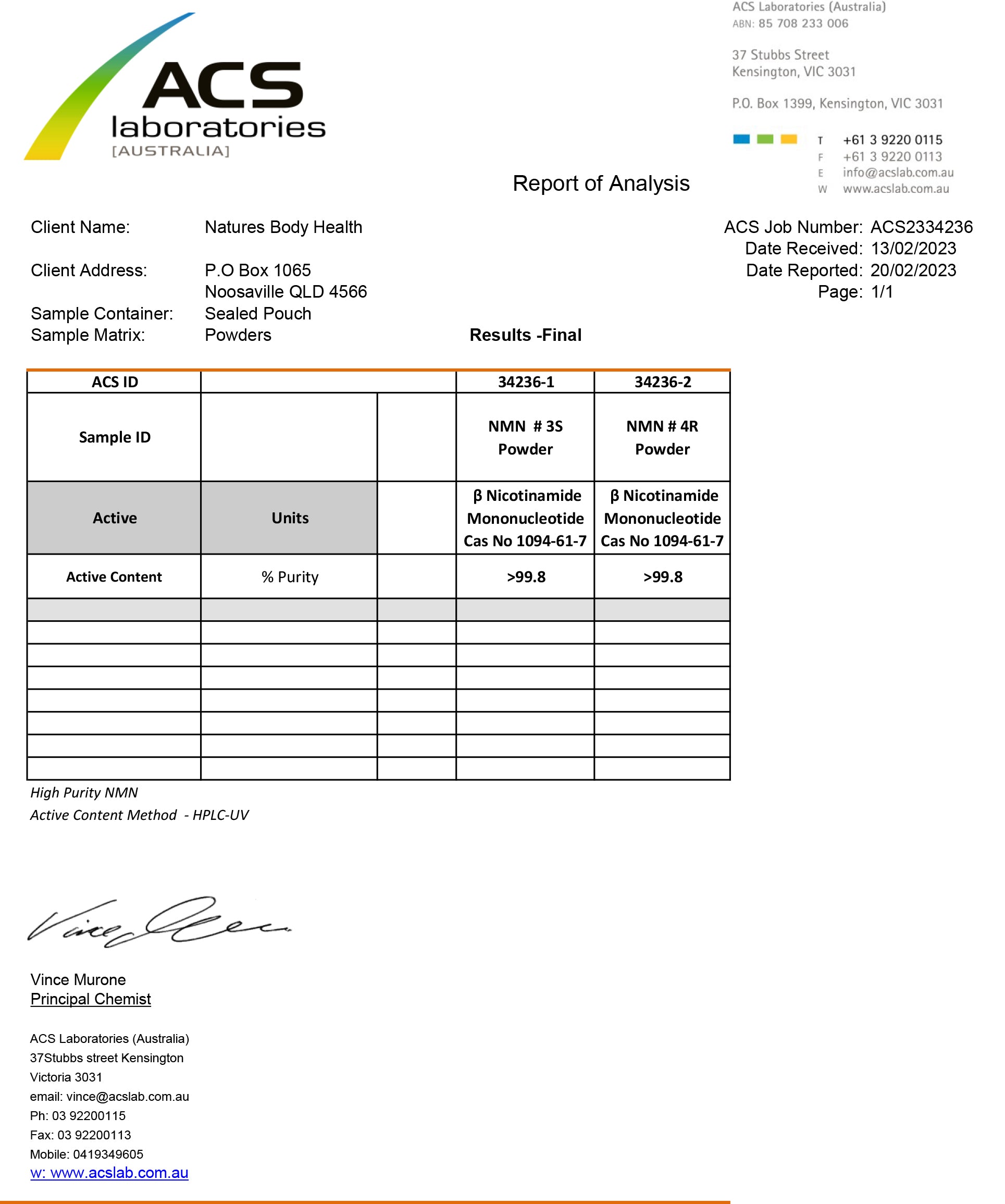 NMN 100% Pure & Stabilised (60 Capsules X 500mg) Third Party Tested
Sale price
$97.00
Regular price
Tax included.
Bundle & Save The more you buy, the more you save!
27 people are viewing this right now
Estimated Delivery:Dec 11 - Dec 15

Free Express Shipping over $100 (within Australia)
Product Description
Reviews
Shipping & Return
Inspired by the ground breaking work of David Sinclair! Our NMN is the highest grade you will find - third party lab tested here in Australia (See our February test results in photos). 500mg per capsule!
Nicotinamide Mononucleotide (NMN) is converted by the body into NAD+ which in turn works to activate our Sirtuins (anti-aging genes) and other DNA-repairing molecules.
Ingredients:

 Pure Nicotinamide Mononucleotide (NMN)*
Vegan capsule: Hydroxypropyl methyl cellulose
*Denotes active ingredient
Dosage:
David Sinclair recommends taking up to 1 gram per day of NMN powder.  
Take 2 capsules once per day, in the mornings on an empty stomach.
*These statements have not been evaluated by the TGA. This product is not intended to diagnose, treat, cure or prevent any disease.


nmn by nature's body
definitely worth the expensive price tag.... noticed a difference within 7 days, and have been glowing ever since,... been using the pills for about 90 days now... won't stop... I love life, and at 50... am doing my best to prevent age related breakdowns... so far so good!
Feeling much better
I think this has done the trick. My energy levels are so much better. Don't feel so old!
NMN 100% Pure & Stabilised (60 Capsules X 500mg) Third Party Tested
Sceptical at first
It works!
I never take multivitamins or such thing but came across this product after seeing numerous ads. Chose nature's body as I felt their product was reputable and reasonable priced.
I'm 59 and my energy is through the roof. Some days I could barely drag my self to the shower after work. Now I'm leaping about. I recommend.
NMN has been great
Started a month ago. And I feel fantastic. I will definitely be getting more.
We deliver our products using Aus Post. Shipping costs for most purchases are a flat rate - currently FREE for regular post under 1kg & $7 for express under 1kg - and will be added to the order total before checkout.
Orders over 1kg or International orders will be calculated depending on weight and location and also will be added to the order total before checkout.
Orders are usually dispatched within 1 business day. Shipping times are estimated at between 1 - 5 business days, depending on your location and depending on whether you choose express (1-2 days) or regular post (2-5 days).
Shipping Destinations :
Nature's Body Health ships goods Australia wide and internationally.
Refund policy:
Please choose carefully. We do not normally give refunds if you simply change your mind or make a wrong decision.
You can choose between a refund, exchange or credit where goods are faulty, have been wrongly described, are
different to the product purchased on the website or arrive broken from mishandling.
If you are simply not happy with the product/s for any other reason please contact us and we will asses whether a refund/replacement is possible.
All transactions are processed in Australian Dollars